The Business Challenge
Technology and communication are becoming more important to all businesses. The workplace and business environment for trade have changed, and are moving rapidly. To stay competitive, businesses must have future-ready IT products and have experienced IT providers to help them. IT departments on their own are finding it hard to maintain basic IT requirements whilst also being required to understand and manage high level IT Tasks and planning.
Businesses are being challenged by fast moving and game changing new entrants who are able to leverage agile business processes supported through cloud based technologies. Similarly new businesses are unlikely to invest in new hardware or in IT departments.
A comprehensive strategic IT plan is a big step to being on top of the technology developments and optimizing business opportunities. Lastly an engaged, dynamic IT partner is essential to keep pace with change. That's where we come in.

WITH THE CONVERGENCE OF INFORMATION, COMMUNICATION AND TECHNOLOGY IN TODAY'S WORLD, ICT GROUP IS BEST POSITIONED TO PROVIDE MOST STRATEGIC 'DIGITAL SOLUTIONS' FOR YOUR BUSINESS.
Who is ICT Group?
ICT GROUP is a growing organization of experienced IT professionals. Our goal is to be leading ICT (Information, Communication, Technology) service provider across the mid-market to enterprise level companies.
Our sales and account management team works closely with customers and vendors to deliver solutions on time and on budget. This has allowed us to build long-term relationships and achieve high customer satisfaction ratings. With the recent addition of new digital products like Smart Cities and Artificial Intelligence, we plan to work on large-scale digital transformation projects.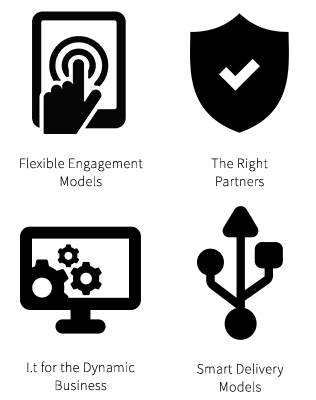 We have provided cutting-edge IT solutions to an extensive range of private and public sector organizations. Each new project comes with its challenges. We like to embrace the opportunities that digital technology presents to find solutions to those challenges so that our clients can thrive in new business environments.
We've helped various oraganizations to achieve better business outcomes through communication and technology. Get in touch to know more!