DISCOVER THE
Benefits of Amazon Web Services (AWS)
iCT Group are experts at providing exceptional Amazon Web Services (AWS) solutions. Our team of certified AWS Solutions Architect Associates and AWS Security specialists have a wealth of experience in providing a wide range of AWS capabilities that can take your business to new heights.
Our
Amazon Web Services (AWS) Capabilities
On-premises migration of servers to AWS cloud
We provide seamless migration of on-premises servers to the AWS cloud, ensuring minimal downtime and maximum efficiency
Workload migration from shared Co-location data centre to AWS cloud
Our experts can migrate your workloads from a shared co-location data centre to the AWS cloud, allowing you to benefit from the scalability, reliability and cost-efficiency of the cloud.
Provisioned cross-regional Disaster Recovery (DR) sites on the cloud:
We help you protect your business-critical applications and data by providing cross-regional disaster recovery sites on the cloud, ensuring business continuity in the event of any unforeseen disruptions.
Performed AWS security and cloud audit based on AWS well-architecture framework & 3rd party tools:
Our team of AWS security experts conducts comprehensive security and cloud audits based on the AWS well-architecture framework and 3rd party tools, ensuring that your AWS environment is secure and compliant.
Resource and cost optimization on AWS:
We help you optimize your AWS environment, ensuring maximum utilization of resources and cost savings.
Setup a hybrid cloud environment leveraging direct connect and site-to-site Linux VPN:
We help you create a hybrid cloud environment that leverages direct connect and site-to-site Linux VPN, allowing you to seamlessly integrate your on-premises and cloud environments.
Provisioned transport scheduling application with autoscaling and encrypted database:
We provide transport scheduling applications with autoscaling and encrypted databases, ensuring maximum efficiency, scalability and security.
We have extensive experience in AWS services, including VPC, EC2, RDS, Transit Gateway, Route53, ELB, ALB, CloudFront, WAF, NSG, N-ACL, Autoscaling, S3, Glacier, EBS, EFS, LightSail, SNS, SES, CloudWatch, KMS, ACM, and more.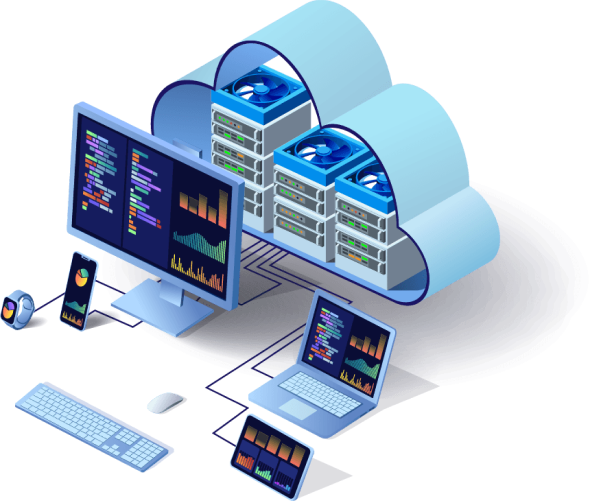 Contact Us
Get In Touch With Us
If you are searching for a proven way to accelerate your business and reach the pinnacle of your niche, contact us at iCT Group. We would be pleased to discuss your business's needs and goals for the future, and create a strategy to get you there.