As a growing company, iCT Group always seeks fresh, creative individuals who share our commitment to excellence. Our ideal job candidates bring innovative problem-solving skills, a desire to create meaningful change for clients, and a willingness to learn from colleagues. If you believe this describes you, we invite you to get in touch with us.
Why Work
For iCT Group
Are looking for a career in information and communications technology, and possess tertiary education or experience in the industry? iCT Group could be the perfect fit for you.

Our team members work in a stable, yet inspiring, environment where colleagues work to bring out the best in each other. "Committed to Excellence" is not only our mantra, but also our promise to our clients and our colleagues that we will deliver the very best of ourselves in everything we undertake.

If an ever-changing environment with industry-leading innovators and clients searching for solutions for their information and communications technology needs sounds like an ideal career opportunity, consider applying to join iCT Group.
At iCT Group, we firmly embrace the idea that employees who feel valued are happier and spread positivity throughout the organisation. This is why we make every effort to provide our team with various benefits and perks you may not find elsewhere.
The rapid technological advances that help shape our industry also help keep us on our toes. In the midst of consistent change, we seek out individuals who are able to adapt to change while remaining constant in their commitment to excellence and client-centric service.
Your technical prowess may get you an interview, but we look for people who bring passion, innovative thinking, and a desire to find solutions to problems.
Because we look to the future, we want our employees to be with us for the long haul. So, you can expect the hiring process to be methodical as we determine if you are a good fit for us and if we are able to meet your needs and your career goals.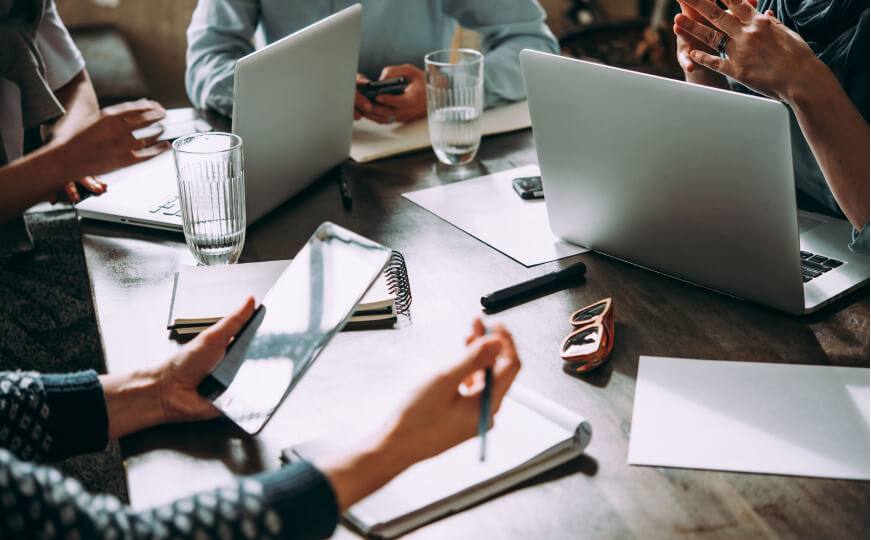 Contact Us
Get In Touch With Us
If you are searching for a way to accelerate your career, contact us today. We're continually looking for innovative thinkers who fit our ethos of "Committed to Excellence".